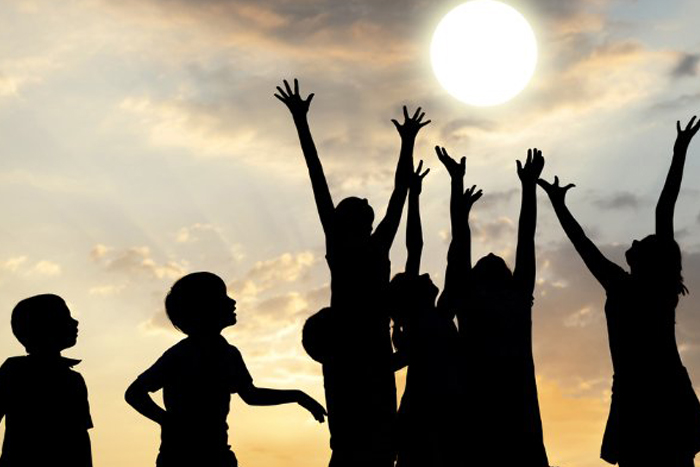 About Us
Poddar Foundation was formed in 1983 with the mandate of being of service towards the health and wellness of India.
The Foundation is focused on building awareness around Mental, Behavioural and Emotional Health issues and its effects. Currently there is a severe lack of awareness and information regarding various mental health problems. The unawareness around mental health issues perpetuates mental health disharmony.
Poddar Foundation will focus on the causes of mental health problems and create awareness around the prevalent issues in India. Programs designed are aimed at arresting the growing disharmonies.
Vision
To improve the mental health of the Nation in order to spur a mentally fit, emotionally healthy, and physically productive India.


Mission
Poddar Foundation believes prevention is better than cure. Our mission is to create awareness about mental health disorders in order to identify, rectify and manage mental health disharmonies.
Our Focus
Mental, Physical and Behavioural Health
Dr. Prakriti Poddar has recently taken over as Managing Trustee. Her passion has always been 'Mental Health', therefore under her guidance the foundation is focused on Mental and Behavioral Health.The focus of the foundation is on raising awareness around mental health issues and the interconnected problems. The Poddar Foundation is working towards providing a safe platform for the public to express issues around Mental Health. This breaking the silence is important in alleviating the stigma around mental health issues.Mental Health is never cured in isolation therefore the Poddar Foundation has to take into account the physical, the behavioural, the emotional health and wellbeing of individuals and society.We concentrate on child mental health in order to assess the risk and arrest it before it impales the child's development in the future.
SCOPE
Changing the Standards of Child Physical and Mental health in India.
Partnership with the Government in order to instill wellness modules in schools in Maharashtra and then replicating it across the Nation.
Initiating a strategy to increase knowledge and distilling information to the next generation of leaders.
Converting youth into advocates for health promotion and mental wellbeing
OBJECTIVES
Focus on Health Promoting Policies.
Building Awareness at various levels in society through social media and offline campaigns.
Providing Empowerment and Rehabilitation Skills.
Removing the stigma attached to mental health.
The Poddar Foundation is concentrating on removing the shame and humiliation around mental ill-health and regenerating a harmonious wellbeing. The foundation will focus on the nexus of thoughts, behaviours, attitudes and diseases that spur on a downward cycle and impart programmes for upliftment through appropriate adoption of techniques and skills for maintenance. Poddar Foundation is focused on its cause to enable and perpetuate a mentally fit and healthy India.