Welcome to
PODDAR FOUNDATION
Poddar Foundation was formed in 1983 with the mandate of being of service towards the health and wellness of India.
The Poddar Foundation is focused on building awareness around mental, behavioral and emotional health issues and its effects on our everyday lives. We continuously focus on enabling a healthy India by working tirelessly to break through the environmental and societal barriers.
One of the most prominent barriers towards mental health issues is the lack of understanding and the stigma attached to it. This prevents people from reaching out for help in their times of need. The Foundation works through its flagship program 'SILENCE तोड़ो' to sensitize people with understanding and knowledge about mental health and its various issues. The main agenda as the name suggests, is to break the silent suffering of individuals.
We provide online and offline solutions for outreach that highlights expert opinions, and public views. To know more please click here.
All our programs are focused on preventing mental health illnesses from creeping into our lives. We reach out to society by running drives to educate people on the unrecognized threats of mental health imbalances and encourage coping strategies to live healthy, happy lives.
How We Do This
OBJECTIVES
Our Mission
Poddar Foundation believes prevention is better than cure. Our mission is to create awareness about mental health disorders in order to identify, rectify and manage mental health disharmonies.
Our Vision
To improve the mental health of the Nation in order to spur a mentally fit, emotionally healthy, and physically productive India.
Scope
The Poddar Foundation's programs educate and disseminate relevant information to the target audience enabling them to become aware and consequently take care of their own mental health and wellbeing.
Delivery platforms for peer support is integrated along with innovations that transform the delivery of care.
Our program is built specifically keeping in mind the issues and challenges that people face in today's world.
Our Causes
Creating awareness and implementing preventive measures to promote and balance mental health.
Get Assistance
Call us at
022-66164444
Projects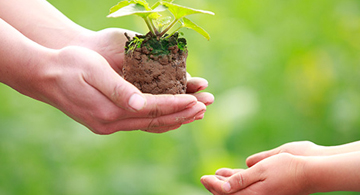 Poddar Foundation is focused on its cause to enable and perpetuate a mentally healthy India.
Media

In a recent major development, Poddar Foundation in partnership...

Poddar Foundation's Managing Trustee, Dr. Prakriti Poddar...
Our Trustee
Poddar Foundation seeks your support in order to walk with us to enable and transform the state of mental well-being in India.